"The Charge" Knit Dress - Ivory / Black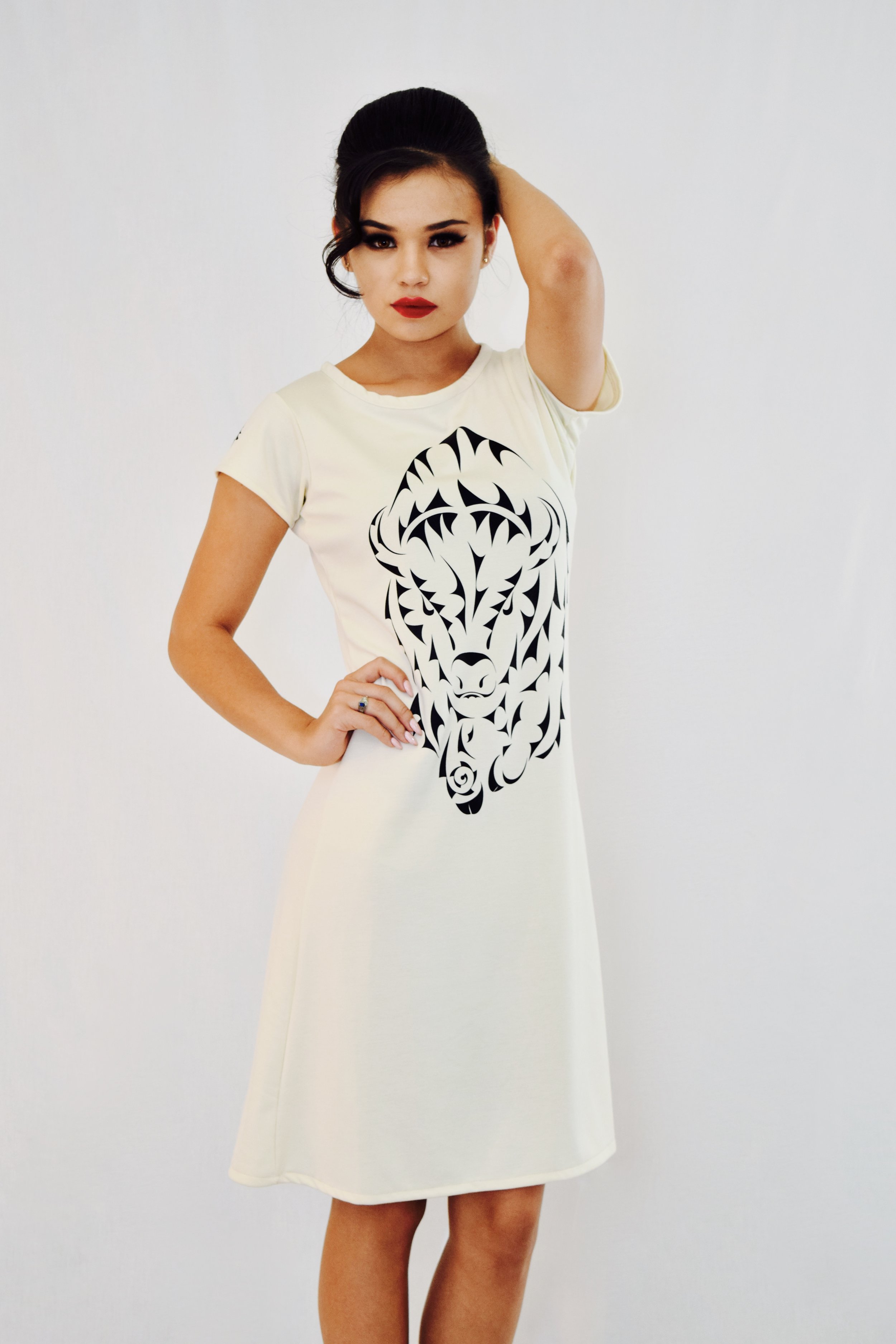 "The Charge" Knit Dress - Ivory / Black
A simple but elegant addition to the timeless ACONAV collections. This Ponte Roma Knit dress is the perfect dress for any occasion. "The Charge" silk screen print displays the powerful & majestic beauty of the roaming buffalo, seen to many as a symbol of strength and empowerment.
Ivory Ponte Roma knit fabric with black silk screen prints on front and back. Length from shoulder: 38"
Allow 1-2 weeks for delivery.
Size Ranges: XS (0-2), S (4-6), M (8-10), L (12-14), XL (16-20). This item is also available as a made to order design. Contact designer for details.