"Rise" Knit Dress - Crimson / Black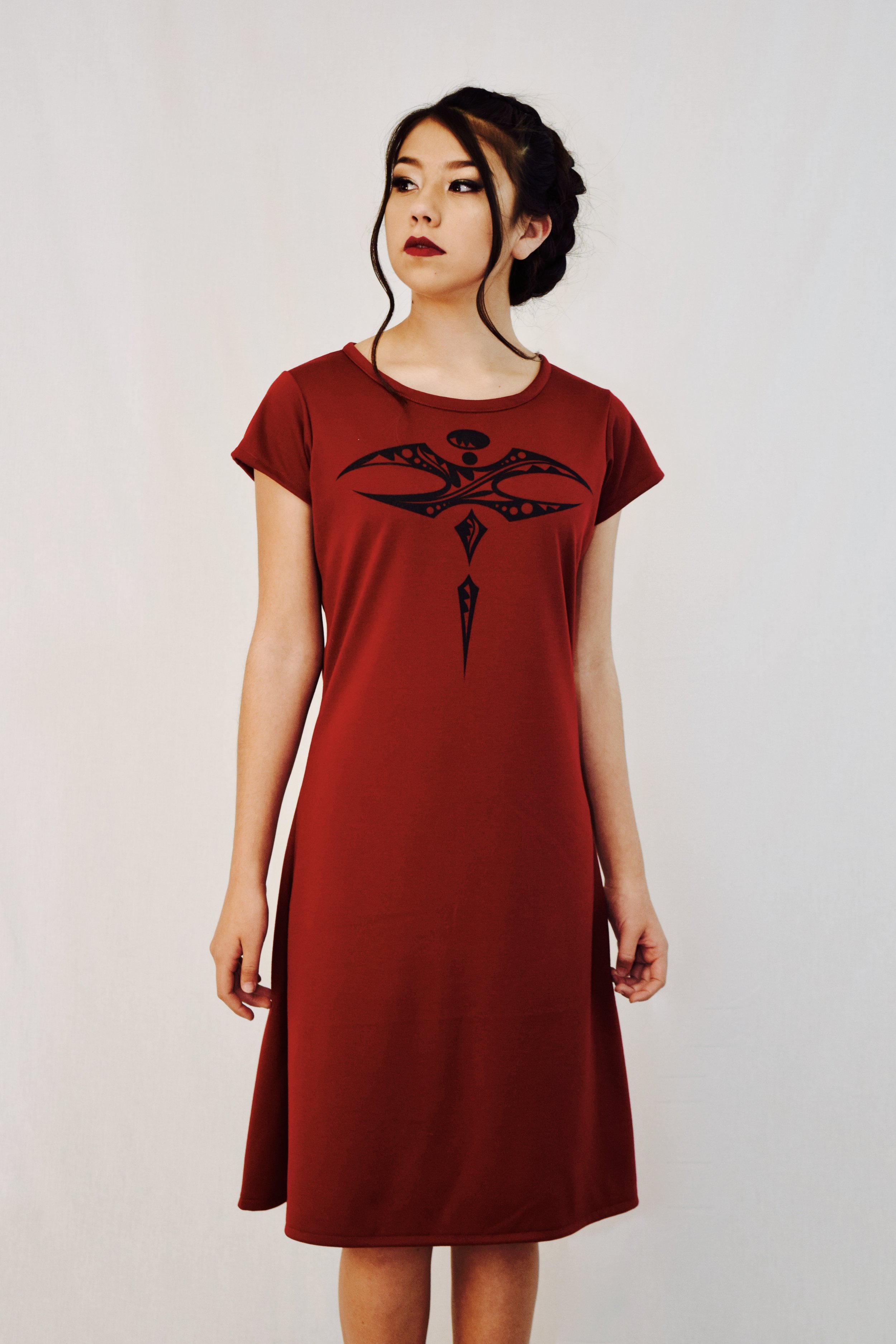 "Rise" Knit Dress - Crimson / Black
A simple but elegant addition to the timeless ACONAV collections. This Ponte Roma Knit dress is the perfect dress for any occasion. The "Rise" silk screen print instills the idea of empowerment to the look with the dragonfly symbolizing a rise and endurance of humanity and a change for the good of all mankind.
Crimson Ponte Roma knit fabric with black silk screen prints on front and back. Length from shoulder: 38"
Allow 1-2 weeks for delivery.
Size Ranges: XS (0-2), S (4-6), M (8-10), L (12-14), XL (16-20). This item is also available as a made to order design. Contact designer for details.